Guns and kits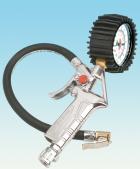 TYRE INFLATION GUNS
Our catalogue includes a vast range of tyre inflation guns, suitable for repairs in the workshop and DIY jobs. Correct tyre pressure should always be checked regularly, so as to ensure: longer tyre life, no wasted fuel and above all good road hold.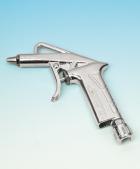 AIR BLOW GUNS
Air blow guns are ideal for situations where processing residues or dust needs to be blown away; our product range includes ultralight spray guns made from aluminium or Hostaform C, as well as different types of nozzles.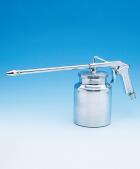 WASHING GUNS
We manufacture ultralight aluminium washing guns for water, water-air, water-shampoo-air, with different types of nozzles and feed tanks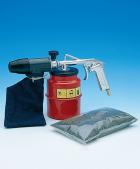 SAND-BLASTING GUNS
We manufacture sand-blasting guns for industry and DIY, all sand blasting guns are made from ultralight aluminium and are available with suction hose or tank; we also supply rubber nozzles with different shapes, and synthetic sand.
SPRAY GUNS FOR SOUND DEADENING PAINTWORK
Ultralight aluminium spray guns for sound deadening and protective paint treatments, available with tank or suction hose for pulverisation inside cavities.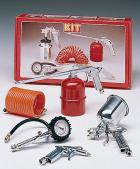 KITS
Our kits include 4 or 5 parts, the spray guns and airbrushes are the same that are also sold separately and undergo the same tests as all the other products. The kits are available in blister packs or boxes.